Classic Skateboard print Rash Guard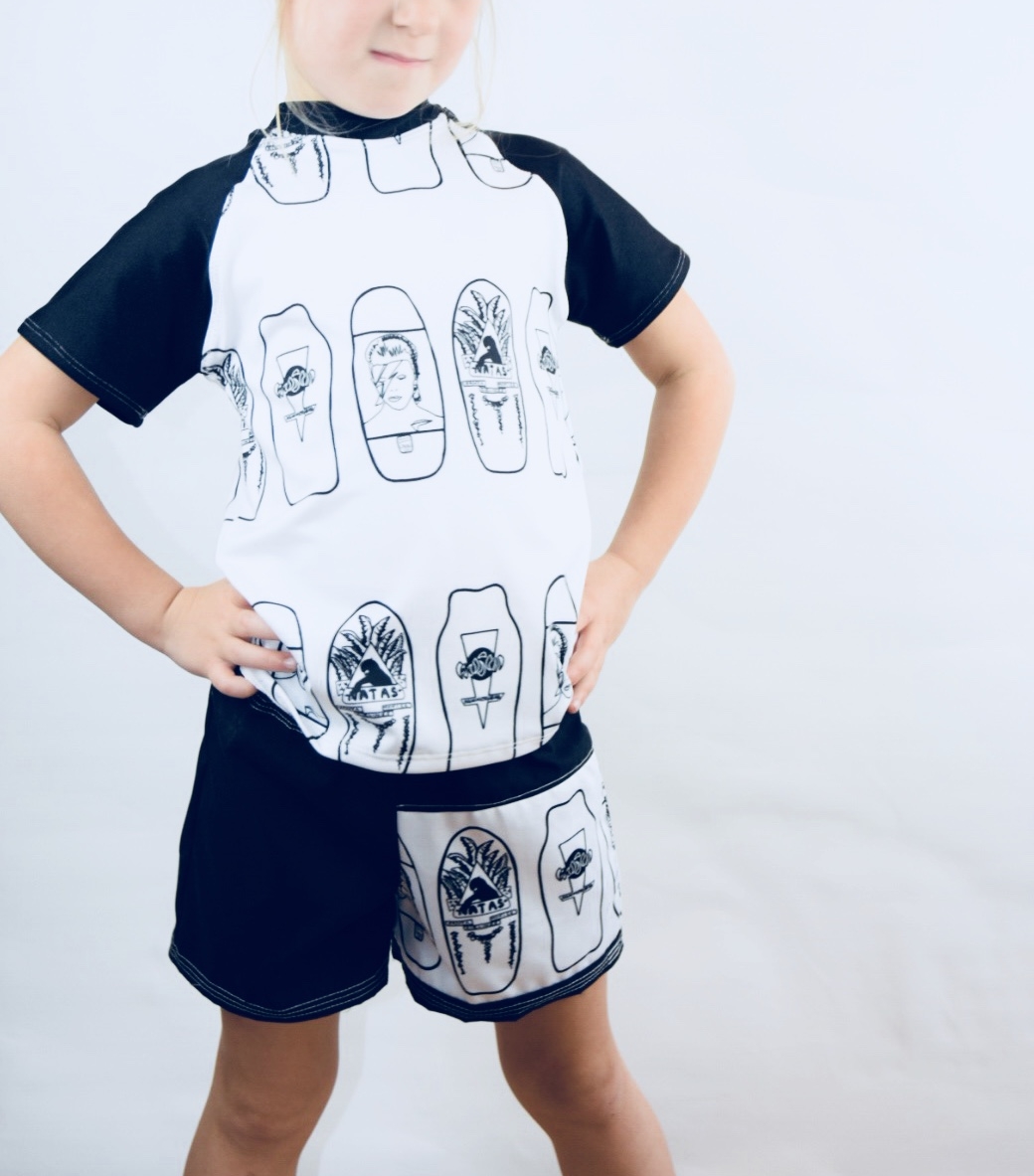 Classic Skateboard print Rash Guard
Classic Skateboard print rash guard. Want your kid to look cool this summer?! Inspired by 80's skate and surf culture this rash guard is perfect for a long day at the beach or pool and perfect for protecting your child from getting a rash and sunburn.

This fabric features the Hoisoi Hammerhead, Jason Lee Bowie Board and Natas Kapas hand drawn skateboards from the 80's.

Made from Sport Lycra the top 88% polyester and 12% Lycra fiber, with the durability and quality you need to make workout apparel and swimwear that stands up to repeated pool parties and washings. This fabric offers great color, is breathable and quick drying with a great stretch and a beautiful sheen.

Washing Instructions:
Wash separately in cool or warm water on a gentle/delicate cycle. Machine dry on a low temperature setting. If required, iron with the printed side down for best results. Spoonflower recommends washing before use with phosphate free detergent.